Public hospitals doctors say NO to 20-hour shifts
Thursday 28 September 2017
AMA Victoria will not back-down on safe hours and fair conditions for public hospital doctors.
Since the start of the year, AMA Victoria has been negotiating the EBA for public hospital doctors with the Victorian Hospitals' Industrial Association (VHIA). AMA Victoria will not back-down on important changes that will ensure safe and fair conditions.
"Currently, public hospital doctors are required to work an extraordinary amount of over-time (unpaid). Shifts creeping up to 20 hours must stop. These hours are unsafe for doctors, and unsafe for patients," AMA Victoria President, Dr Lorraine Baker, said today.
"AMA Victoria expects public hospitals to support patient safety and to support AMA Victoria's fair EBA log of claims. It is essential that the state does everything in its power to keep good doctors in our world-class public hospitals. Un-recognised and dangerous 20-hour shifts must end. What patient would want to be treated by a doctor who has worked an 85-hour week?" Dr Baker said.
"Time for teaching, learning and research must be protected to ensure the highest standards of care," Dr Baker said.
As the EBA negotiations enter yet another month, the AMA calls on Victoria's public hospitals to recognise safe hours, the necessary training and teaching hours, fair rostering, fair leave, fair pay and all the other components of AMA Victoria's EBA log of claims for public hospital doctors.
AMA Victoria's next EBA meeting with Victoria's public hospital representatives will take place today (Thursday 28 September).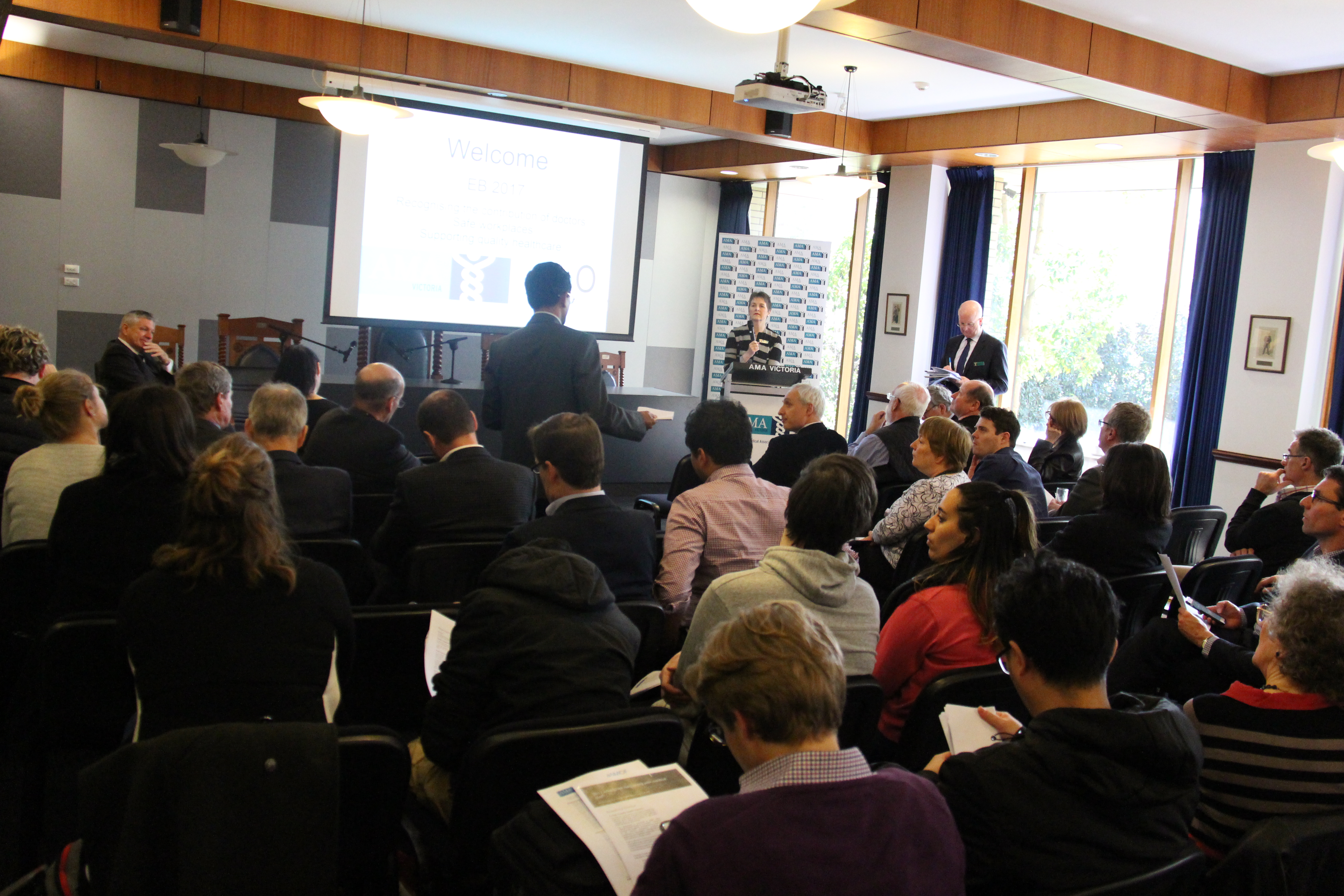 Public hospital doctors attended an EBA meeting at AMA House last week (19/09/17)
MEDIA CONTACT
0437 450 506
Tags