Doctors' Obligations to Follow Up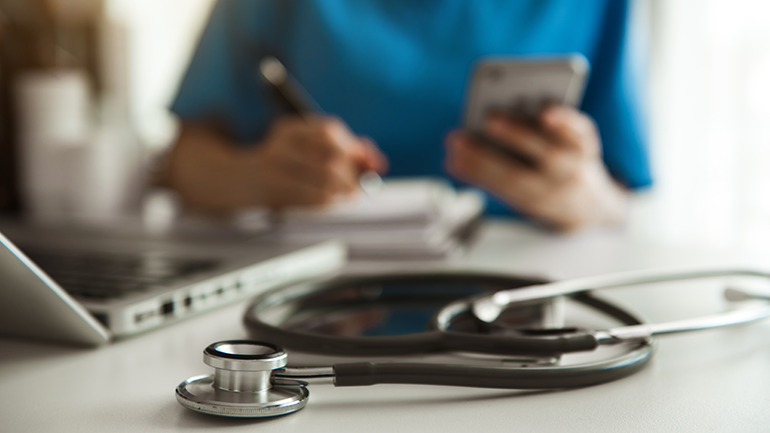 20 July 2023
It is well understood that a core basis of the doctor/patient relationship is timely and accurate communication. However, the extent to which doctors are responsible to 'follow up' with patients may be less clear. According to the Royal Australian College of General Practitioners (RACGP) Standards for General Practices, best practice requires doctors to follow up on testing which has been ordered as well as patients who require recalling.[1] This article will examine the expectations for doctors when dealing with the obligation to follow up on urgent and non-urgent health matters.
Communicating clinically significant results
When recommending a test to a patient, a doctor should ensure that the patient understands the reason for the test, the potential consequences of not having it performed, the urgency of undergoing the test, and how they can expect to get the results.
Where a patient's test results are clinically significant, a doctor should contact the patient to discuss these results within a reasonable timeframe. The measure of clinically significant results will differ from patient to patient, but may include a positive pregnancy result or a cancer diagnosis, for example. According to the RACGP, "The GP makes a judgement as to whether information is or is not clinically important for a particular patient in the context of that patient's healthcare."[2] Whether a result is clinically significant will generally be determined by the probability that a patient will be harmed, and the seriousness of this harm if left ignored.
According to the RACGP, good medical practice involves the creation of follow up systems to ensure that all clinically significant results are communicated to patients. For example, the use of an electronic system to pro-actively flag the need to recall or remind a patient to discuss their results. Where it is difficult to reach the patient to discuss results, the RACGP states that good practice may involve three telephone calls at different times of the day as well as contact through either email or mail. Once contact is made, it is similarly crucial to ensure that clinically significant results are communicated to the patient sensitively and to ensure that the patient has a clear understanding of the significance of the results.
Following up on non-urgent matters
A doctor's obligation to follow up on less urgent health matters is less clear. For issues such as the return of routine testing or referrals for non-urgent matters, the obligation for a doctor to follow up with a patient may depend on various circumstances, such as the patient's ability to understand the significance of the results, or the impact which following-up would have on the improvement of the patient's condition.
The recent Supreme Court of Appeal decision in Ziaee v Rubino [2023] ACTCA 7 (Ziaee) dealt with this issue in depth. This case concerned a patient who consulted with his general practitioner in relation to a hyperkeratosis (corn) on his right foot. The doctor provided the patient with two referrals to a surgeon, however these referrals were not actioned for over two years. Following this, the patient eventually presented to hospital with an infected foot. The patient claimed that the doctor was negligent in failing to appropriately follow up on the referrals. The appeal court overruled the original finding of negligence, finding that in this case the doctor did not have a duty to follow up where to do so would make no material difference to the patient's condition.
The Court found that doctors do not have a duty to follow up on patients with non-urgent issues where to do so would not result in a difference to the level of care received. The Court found that the patient would have remained on a long waiting list due to the "significantly overstretched public health system" even if the doctor had followed up on these referrals.[3]
As such, doctors should remain mindful of their obligation to follow up with patients even for non-urgent issues as part of their best practice. However, a doctor's duty to follow up will not likely extend to circumstances where to do so would make no difference to the patient's outcome.
Key takeaways
A doctor's responsibility to recall patients for review will differ depending upon the issue at play. It is important that every doctor has a robust follow up system in place to ensure that patients are well-informed as to their results, particularly in cases of clinically significant findings. Finally, it is best practice for doctors to make a note of every attempt made to contact the patient about their results.
By Louise Williams, Special Counsel, and Estelle Sutherland, Paralegal

AMA Position Statement
Patient Follow-Up, Recall and Reminder Systems - 2013 | Australian Medical Association (ama.com.au)
---
[1] The Royal Australian College of General Practitioners. Standards for general practices. 5th edn East Melbourne, Vic RACGP, 2020.
[3] Ziaee v Rubino [2023] ACTA 7