AMA Victoria welcomes new State Health Minister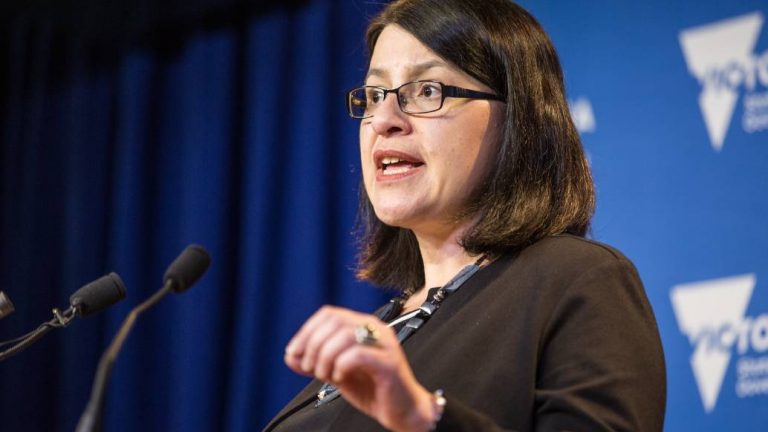 29 November 2018
AMA Victoria welcomes and congratulates the Hon. Jenny Mikakos in her new role as Victoria's Health Minister.
Associate Professor Julian Rait, President of AMA Victoria thanked the former Minister for Health, the Hon. Jill Hennessy, wishing her well in her new role as Attorney-General.
"AMA Victoria looks forward to a continuing collaboration with Minister Mikakos to improve Victoria's health system and to support the delivery of a number of the government's key health policy commitments," said A/Prof Rait.
A/Prof Rait said securing $1.5B for the redevelopment of Footscray Hospital was an important health investment for residents of the western suburbs.
"Clinicians and consumers must be closely engaged with government in the planning and design of this new hospital. AMA Victoria will closely monitor this project, as well as other commitments, including the delivery of additional funding promised for rural specialist consultations and regional hospital infrastructure," said A/Prof Rait.
Whilst AMA Victoria was equally pleased to see a renewed focus on the reduction of bullying and harassment of medical staff, A/Prof Rait said AMA Victoria will continue to advocate for further action on this issue over the next four years.
"There remain some further challenges before we can effectively change public hospital culture. We have a number of proposals we'd like to see implemented and we intend to engage with government in this priority policy area throughout its second term," said A/Prof Rait.
Whilst AMA Victoria supports the Royal Commission into Mental Health, A/Prof Rait said service gaps exist that should be bridged now.
AMA Victoria has identified where there are gaps in Victoria's mental health system and we should be addressing some of these concerns now, rather than waiting for the recommendations of a Royal Commission, in two years' time," said A/Prof Rait.
The Hon. Martin Foley remains as Victoria's Mental Health Minister. AMA Victoria looks forward to working with Minister Foley on these issues.
Tags