Preparing for Internship & Employment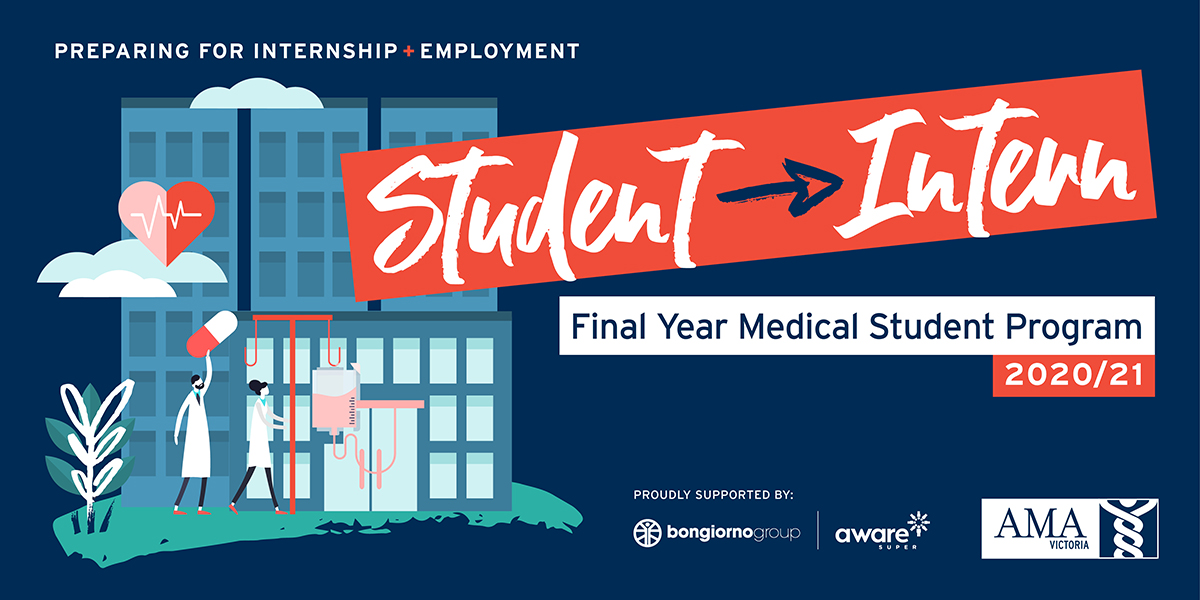 Final year medical students are invited to join AMA Victoria for our series of online educational webinars, Preparing for Internship & Employment.
The aim of these webinars is to prepare you for the workforce and ensure you are set up for success leading into internship. The program will be facilitated by AMA Victoria. Each session will run for approximately 1 hour (commencing at 7pm) and consist of 20 - 30 minutes of content followed by Q + A from participants.
All sessions will be recorded and available on this page.
See below for registration and session information.

Wednesday 9 September: Am I job ready?
We will take you through a general checklist of things you should have in place for you to successfully commence your new employment.

Wednesday 23 September: Your personal brand & reputation
Being a professional on the job ensures a positive first impression, successful interpersonal relationships and a lasting reputation.

Wednesday 7 October: Emotional Intelligence
Join Head of Learning and Development from First State Super John Gray for this important session on Emotional Intelligence. The benefits of high emotional intelligence are that it equips you to handle difficult conversation, allows for better team work and helps you deal with change more positively.

Future sessions will cover:
Your online profile,
Managing different personalities and conflict,
The challenges and opportunities of medicine as a second career, and more.

To register for this program and to be kept in the loop on future sessions click through on the below button. Only those who have registred will have access to the live sessions and the recordings.

Resources

General
So, you've got your contract, now what?
Know your rights
How to be job ready
Your personal brand & reputation
Tags