Parenting in Medicine online seminar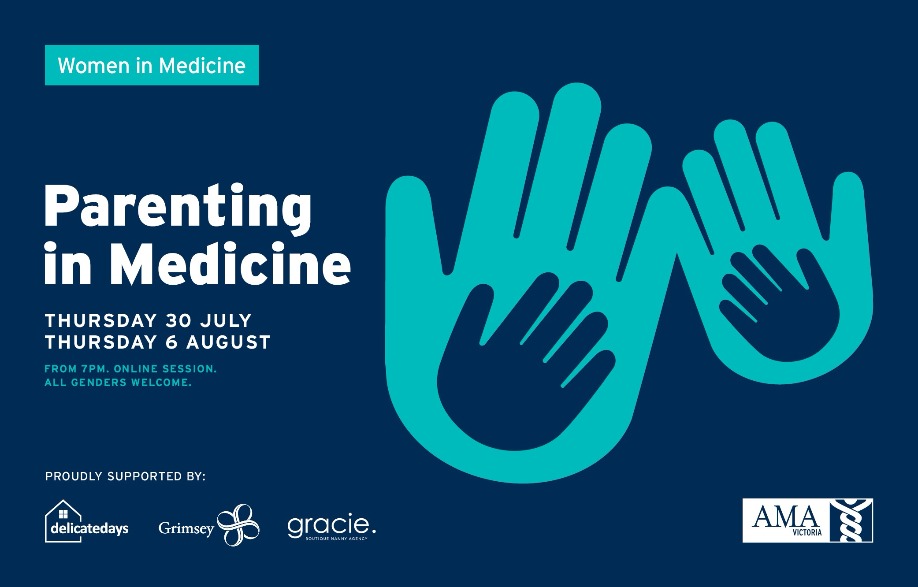 AMA Victoria's Women in Medicine Group will host a free online seminar called "Parenting in Medicine" across two sessions:

Your employment entitlements
Hear from one of AMA Victoria's industrial relations specialist who will explain your entitlements as a doctor and a parent.

Thursday 6 August – Parenting panel discussion
A female panel of experienced individuals will share their approaches to having a family as a part of the medical industry.

If you have children, or are planning to have children, you are invited to join us.
As there will be a focus on the role of your support network at this workshop, partners, family and children are all welcome to join. Please note the discussion may cover the challenges as well as the joys of parenthood, please keep this in mind for little ears! This seminar will be run over two nights as outlined below.
There will also be plenty of time for interactive discussion and questions to our presenters and panellists.

Tags