Events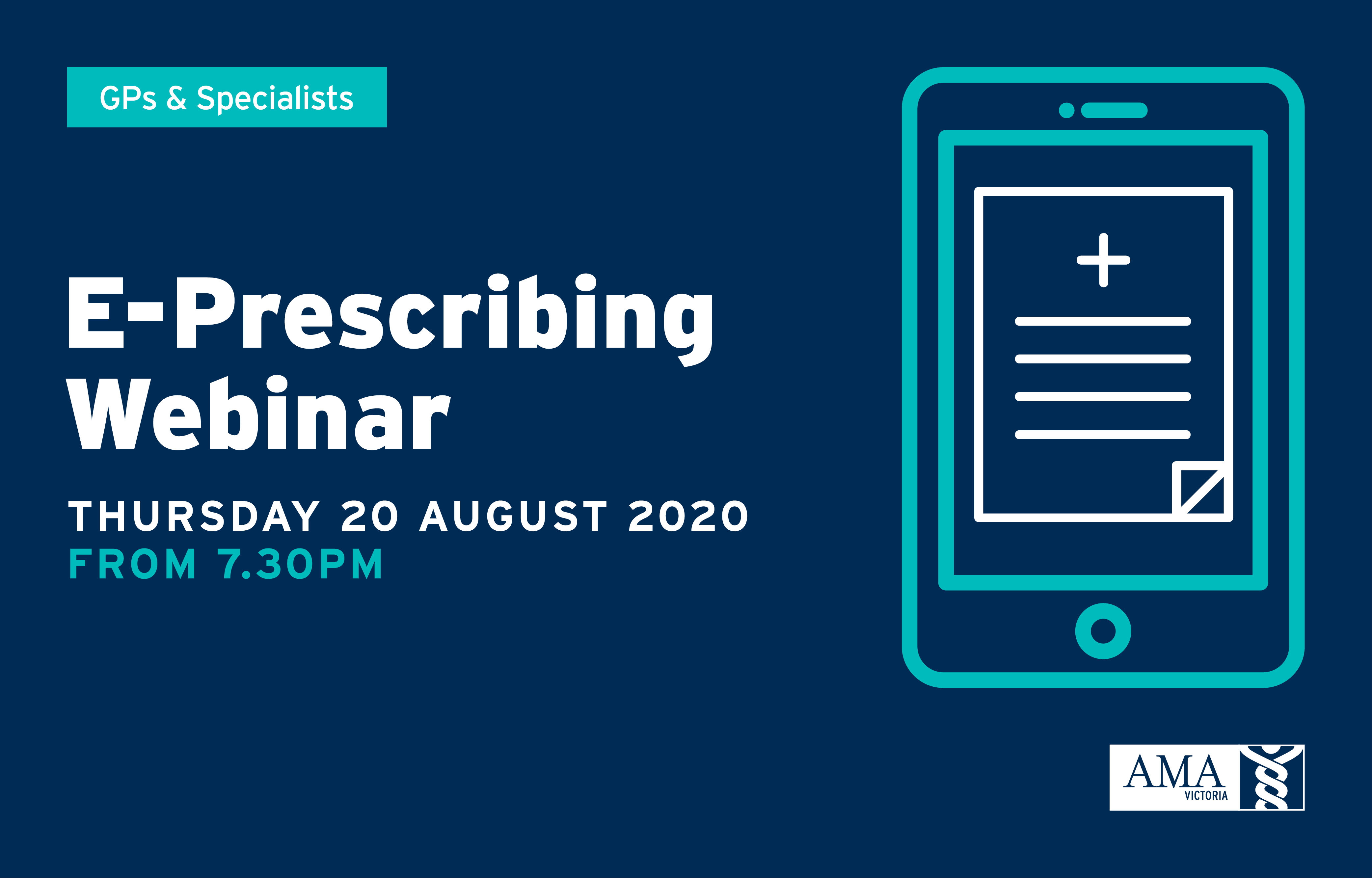 ePrescribing Webinar
With image-based COVID-19 interim arrangements for telehealth prescriptions due to cease on 30th September 2020, prescribers will need to transition to ePrescriptions in order to continue to provide non-paper prescriptions to a dispensing pharmacist.
Hit the button below to view resources related to our webinar, which took place on 20 August 2020.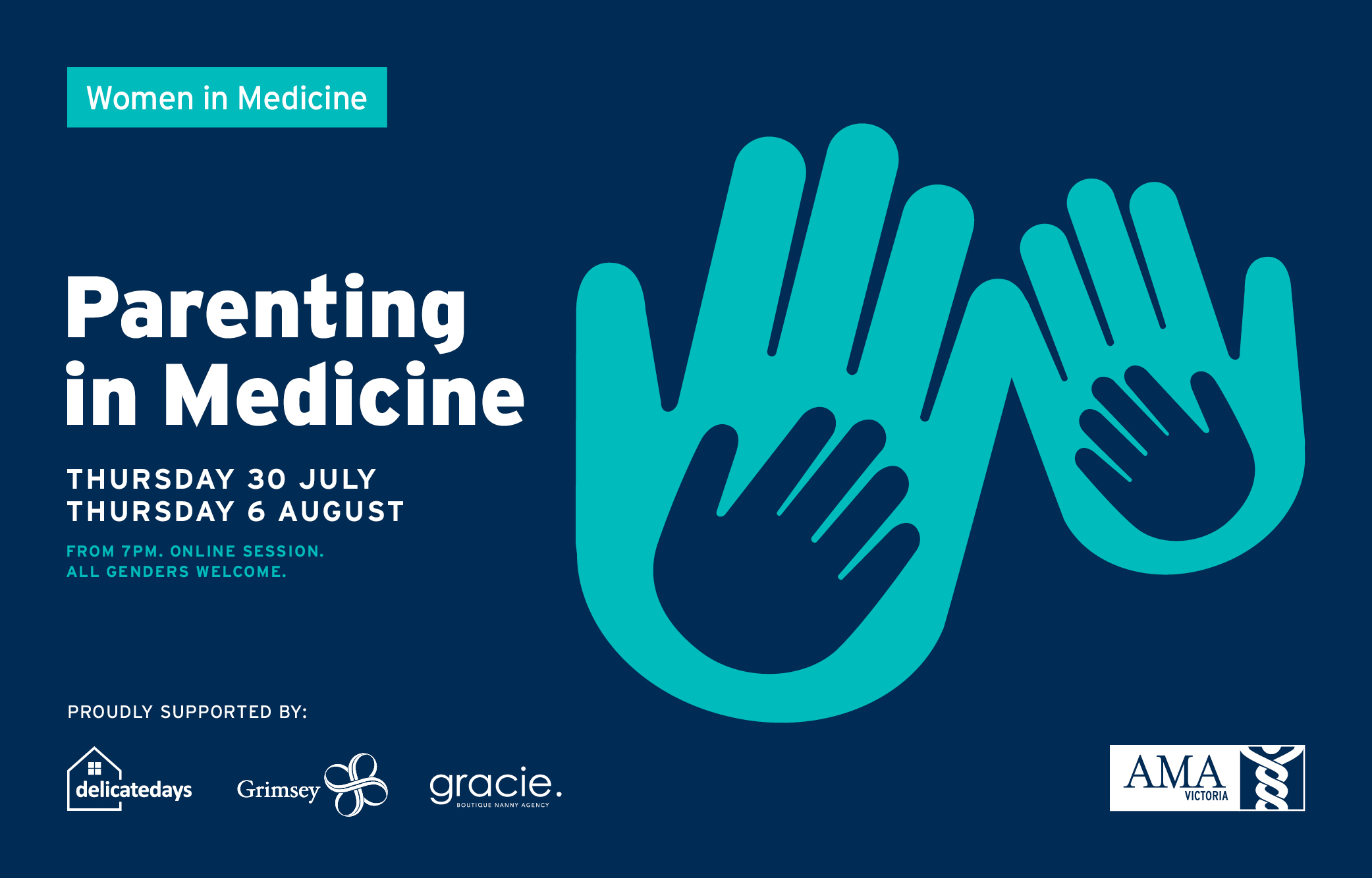 Women in Medicine - Parenting in Medicine
AMA Victoria's Women in Medicine Group hosted an online seminar called "Parenting in Medicine". This seminar was run over two nights and there was plenty of interactive discussion and questions to our presenters and panellists.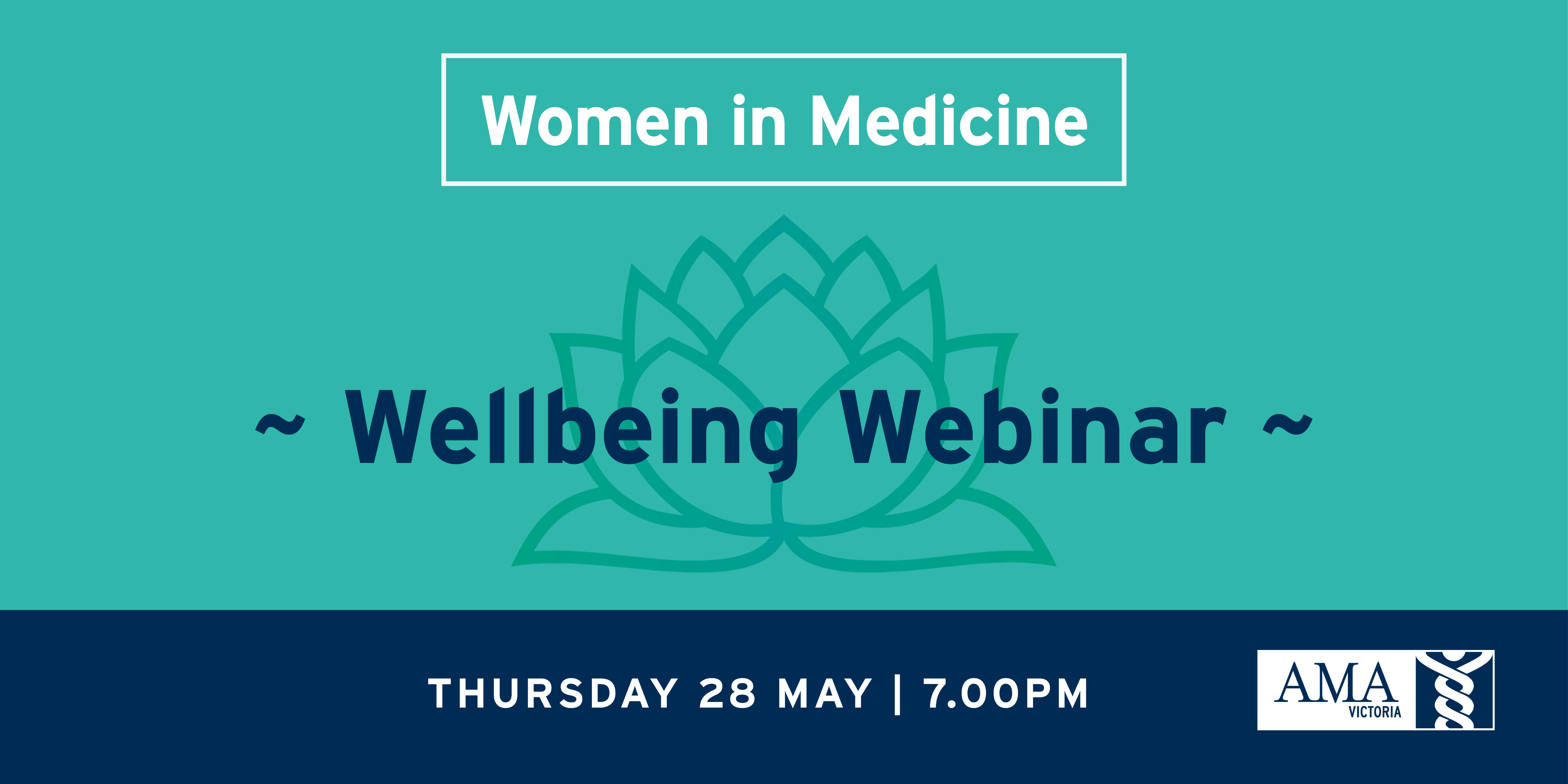 Women in Medicine - Wellness Webinar
The health and wellbeing of all medical workforce should be a priority during the coronavirus pandemic.
Speakers:
Dr Helen Schultz on doctor wellbeing and support during COVID,
Professor Jill Klein on practical tools for coping during the pandemic,
Dr Linda Schachter on sleep hygiene and insomnia.
Sorry we do not find events matching with your criteria