Members have access to career advice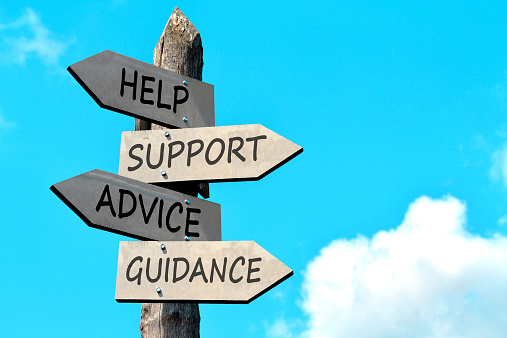 AMA Victoria's Careers Advisory Service provides medically specific career management solutions. It assists members achieve professional goals through active career coaching and supported transition. If you are thinking about utilising the service or want to know more about how it can help you, these are the recent stories of three members.

Case 1
A senior doctor who held a number of executive roles at a major hospital had reached the point where the work was just not enjoyable or rewarding anymore. After many years of being in a position of leadership, the prospect of transitioning back into a research or lead clinical role where their focus could be on clinical medicine and patients, instead of budgets and management issues became very appealing. They were also keen to take a sabbatical to explore some research opportunities and to travel.
While taking a sabbatical is an entitlement, this doctor was concerned about how an extended break would impact on the workload of their team. They had also been discouraged from taking a sabbatical by their workplace.
Our careers advisors initially sat down with the doctor to unpack all the issues, discuss how to transition from their current role to the next and to determine the steps they needed to take to achieve their goals.
Over several sessions we investigated what the blocks – real and perceived – were to taking a sabbatical and to transitioning workload. An important shift achieved in these sessions was the authorisation to ask and take the sabbatical they were entitled to – this was granted and taken. The doctor also felt confident about their decision-making process to transition their career and to articulate this to others, which led to a role in clinical leadership and research.

Case 2
Doctors tend to take their jobs very seriously and some struggle to manage the boundary between home and work as result. They may struggle to find an 'off' button, which can be draining. Always being 'on' creates pressure which can often become more pronounced as the demands of their personal lives increase.
One particular doctor was facing just this problem. While taking work very seriously, their inability to manage the boundary and switch off was impacting their personal life and was taking a toll on their general wellbeing. Subsequently, they started to question whether clinical medicine was right for them long-term.
AMA Victoria's career coaching service supported this doctor to clarify their thinking objectively and to assess what their options might be. We then explored what life beyond clinical medicine might look like and supported them in planning for this transition.
It was quite a lengthy process and we met many times over a 12-month period. Over that time we saw this doctor build confidence and clarity about their options and decision-making framework and reach a point where they became recharged, reenergised and ready to act. We then worked with them to redevelop the tools they needed to pursue alternate career pathways.
The doctor was successful in sourcing a non-clinical role as well as opportunities in research and is now on their way to realising their career aspirations in a new pathway.

Case 3
We had an overseas trained doctor come to us looking for assistance to increase their success in sourcing a supervised role in Australia. This international medical graduate (IMG) member had already approached the job market with full-force and had little success.
We sat down with them and quickly realised the problem was a common one shared by IMGs. Their presentation (both written and verbal) was simply not up to the standard expected by prospective employers. They also needed to revise their strategy and model of engagement with these prospective employers. There was lots of work to be done!
We worked with this doctor for more than 12 months on all of the areas we had identified which needed considerable work. After working very hard and taking on board all the advice we gave, the doctor came out of the process with two job offers. Both offers complied with the APHRA supervision requirements.
This doctor is now commencing their Australian medical career in 2018 and is well positioned to be successful in their professional endeavours. They now recognise the importance of continuing to spend time developing their skills to support their successful transition into the Australian health system and beginning their role as an HMO.

Contact us
To make a booking or to find out more about our Careers Advisory Service, please call (03) 9280 8722 between 9am – 5pm on Tuesday, Wednesday or Thursday, or email careersadvisor@amavic.com.au
Tags