Victorian Doctors Health Program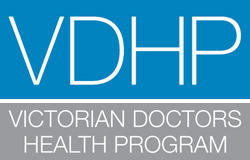 AMA Victoria jointly founded the Victorian Doctors Health Program (VDHP) with the Medical Registration Board of Victoria and continues to actively support its operations.
The program is a confidential and compassionate service for doctors and medical students with health concerns including alcohol and other drugs and mental health problems. Clients' names are not revealed to anyone unless required by law.
For confidential contact anytime phone the VDHP on 1300 330 543.
Tags