Subdivisions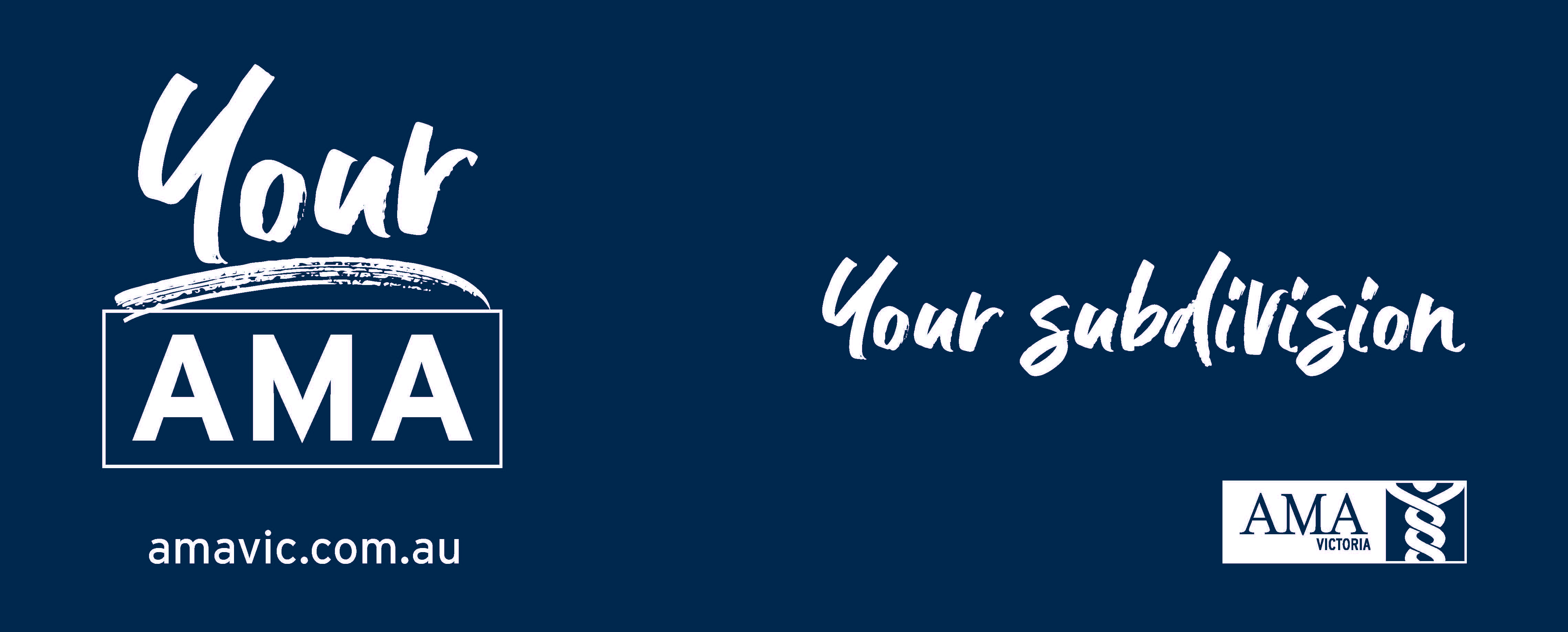 AMA Victoria members have a unique opportunity to actively shape public health policy, influence doctors' work conditions and improve the quality of patient care. This work is undertaken through subdivisions, interest groups, government advisory groups, consultations, media and events.
The best way to start your involvement in advocacy is to participate in your subdivisions.
There are two types of subdivisions – geographic and vocational.
Geographic subdivisions support members in local areas to connect and network with each other; to raise concerns, discuss public health issues and influence policy development relevant to local areas.
Vocational subdivisions, introduced in 2020, connect members from right across Victoria who are at similar career stages or have similar career directions, similar types of employment or who work in particular sectors. Grouped together, these members are able to meaningfully discuss their areas of interest or concerns.
Issues raised at these grass-roots subdivision meeting can be escalated for broader discussion and debate at the AMA Victoria State Council level or raised with AMA Victoria for immediate attention.
Attend a subdivision meeting
To attend your next subdivision meeting, contact our membership team on (03) 9280 8722 or amavic@amavic.com.au.
Vocational subdivisions
Doctors in Training
General Practitioner
General Practitioner Registrar
Hospital Senior Salaried Medical Staff
Medical Specialist in Private Practice
Salaried or Contracted Senior Medical Staff - Non-Hospital Based
Retired or Other Members
Geographical subdivisions
Ballarat
Bendigo
Central Highlands
Central West Gippsland
East Gippsland
Eastern Metro
Geelong
Goulburn Valley
Mallee
North East
Northern Metro
Peninsula
South West
Southern Metro
Western Metro
Wimmera
My subdivisions
To find out which subdivisions you are currently in please visit your Membership Dashboard, or simply click the link below.
MEMBERSHIP DASHBOARD - MY SUBDIVISIONS
Tags